The 70th Cannes International Film Festival kicks off today in the south of France, and we're a bunch of eager beavers over here waiting to see what sort of nudity news comes out of the fest! Here are ten films showing at the festival that we think have the most potential for some knockout nudity!
The Beguiled
Sofia Coppola's remake of Clint Eastwood's 1971 film of the same name set during the Civil War is all about a wounded Union soldier (Colin Farrell) being taken into a house full of Confederate women who don't know whether to kill him or fuck his brains out. Skin legend Nicole Kidman stars alongside Kirsten Dunst and Elle Fanning, and though we're not sure which—if any—of them are going to doff their duds, we think the odds on this one are pretty solid.

Most Likely to Get Nude: Kirsten Dunst
Don't Hold Your Breath: Elle Fanning
Rodin
Izïa Higelin (above left) and Séverine Caneele (above right) co-star as two women who were obsessions of the titular sculptor—most famous for The Thinker. As a French film about one of history's most famous lotharios, we think this one's guaranteed to have some skin!

Most Likely to Get Nude: Izïa Higelin
Redoubtable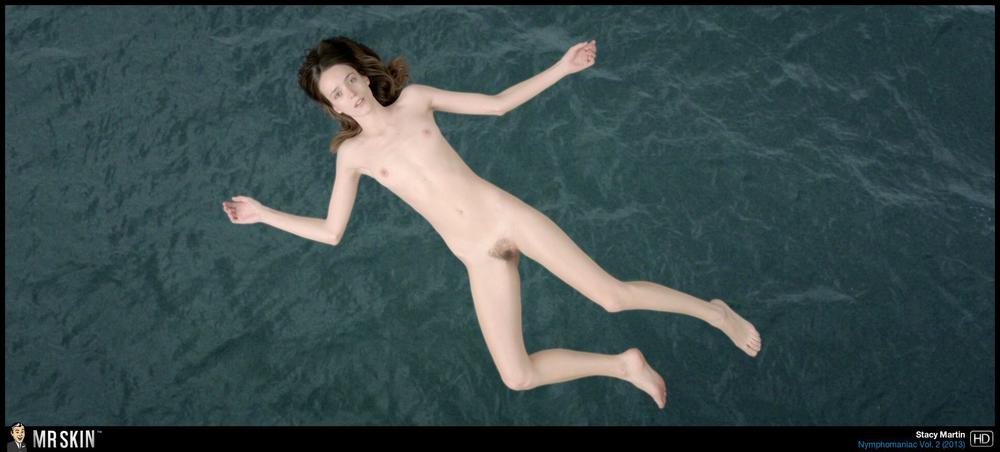 The latest film from Oscar-winning director Michel Hazanavicius (The Artist) tells a fictionalized version of director Jean-Luc Godard's romantic relationship with Anne Wiazemsky (played by Stacy Martin, above), a woman twenty years his junior. We've got high hopes for this one as Martin is no stranger to baring it all on screen, and Wiazemsky herself went nude at least twice on film, so we think this one's a safe bet too!

Most Likely to Get Nude: Stacy Martin
Don't Hold Your Breath: Bérénice Bejo
The Killing of a Sacred Deer
The Lobster and Dogtooth director Yorgos Lanthimos is back in action with this appropriately bizarre new film starring Nicole Kidman and Colin Farrell—yes, careful readers, that's the second film at this year's fest featuring the pair. Other actresses in the film include Alicia Silverstone and Raffey Cassidy, and based on Lanthimos' cv, we say this is another one with a better than average shot at containing some skin!

Most Likely to Get Nude: Nicole Kidman
Don't Hold Your Breath: Alicia Silverstone
L'Amant Double
Here's another one we're betting hard on based on the director's track record. François Ozon has directed some of the most skinsational films of the new millennium like Swimming Pool and The New Girlfriend, and here he reunites with his Young & Beautiful star Marine Vacth for another steamy thriller. Add in screen legend Jacqueline Bisset in a supporting role and we think this is the surest bet for skin in the entire festival.

Most Likely to Get Nude: Marine Vacth
Don't Hold Your Breath: Jacqueline Bisset
Barbara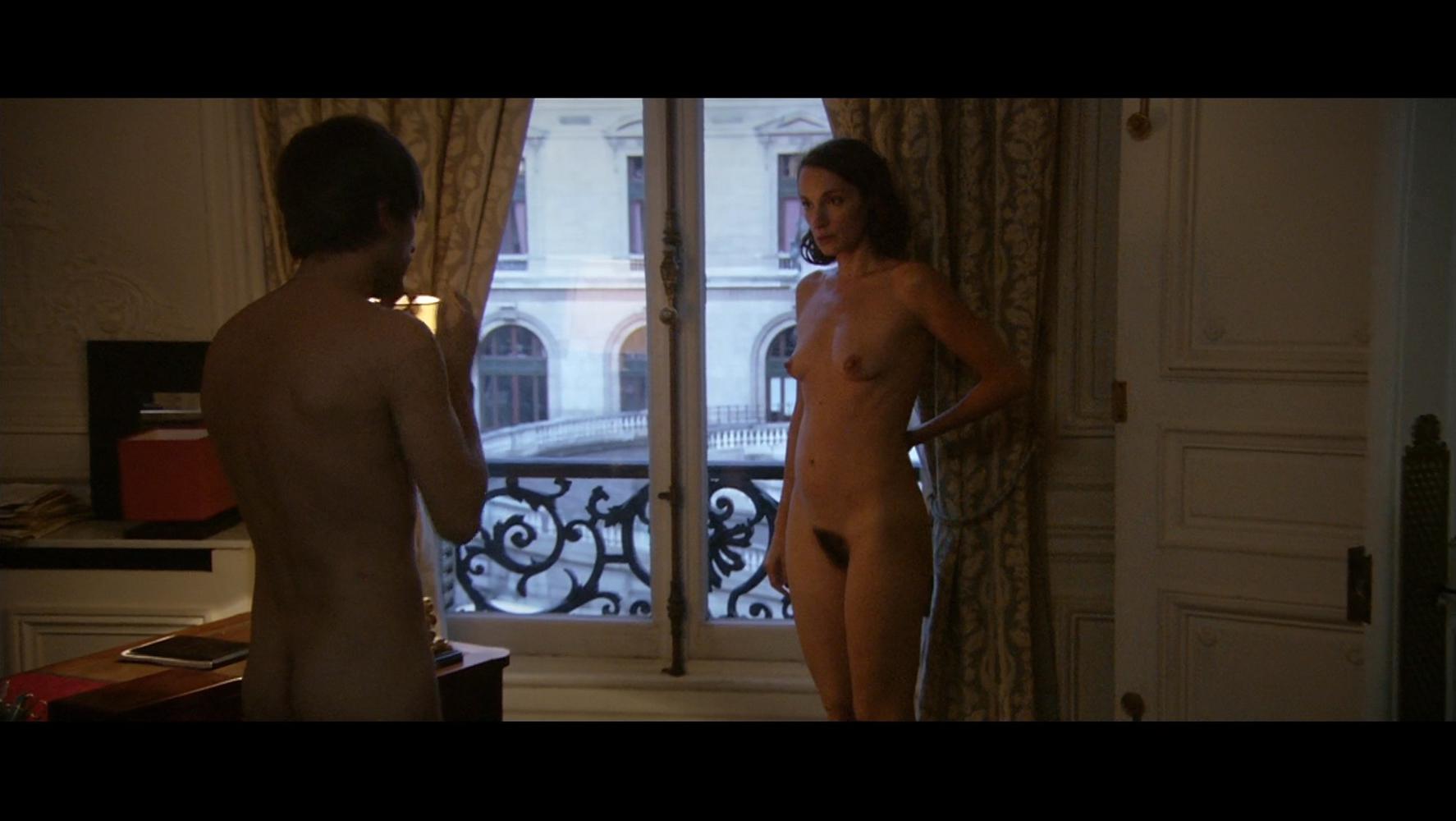 Actor Mathieu Amalric (Venus in Fur, Quantum of Solace) steps back behind the camera to direct this biopic of legendary French singer Barbara, starring his ex-wife Jeanne Balibar (above) in the title role. Based on the subject matter and Balibar's history of getting nude on film, we think this is one to watch!

Most Likely to Get Nude: Jeanne Balibar
Les Fantômes d'Ismaël
This ghostly love story stars two French actresses who are no strangers to nudity: Marion Cotillard and Charlotte Gainsbourg! Word on the street is that Cotillard has a fantastic full frontal scene, but we'll hold off on calling that until we've seen the film for ourselves. 

Most Likely to Get Nude: Marion Cotillard
How to Talk to Girls at Parties
Here's another one we're betting on thanks to the film's director. The latest film from John Cameron Mitchell (Shortbus, Hedwig & the Angry Inch) is based on a short story by Neil Gaiman (American Gods) and reunites The Beguiled co-stars Nicole Kidman and Elle Fanning, along with The Affair's Ruth Wilson, for a tale of love amidst an alien invasion, or something. It sounds fairly avant-garde, and based on Cameron's desire to smash sexual norms on film, we're hoping for some great skin in this one!
Most Likely to Get Nude: Ruth Wilson
Don't Hold Your Breath: Elle Fanning. Again. 

 
Based on a True Story
Love him or hate him, Roman Polanski's movies are usually reliable places for some skin, and his latest sounds like no exception. The plot revolves around a famous author played by Emmanuelle Seigner who finds her latest bout of writer's block cured by time spent with a mysterious and seductive woman played by Eva Green. Both actresses have done a ton of nudity and neither is looking to stop any time soon, so fingers crossed!

Most Likely to Get Nude: Eva Green & Emmanuelle Seigner
Lucky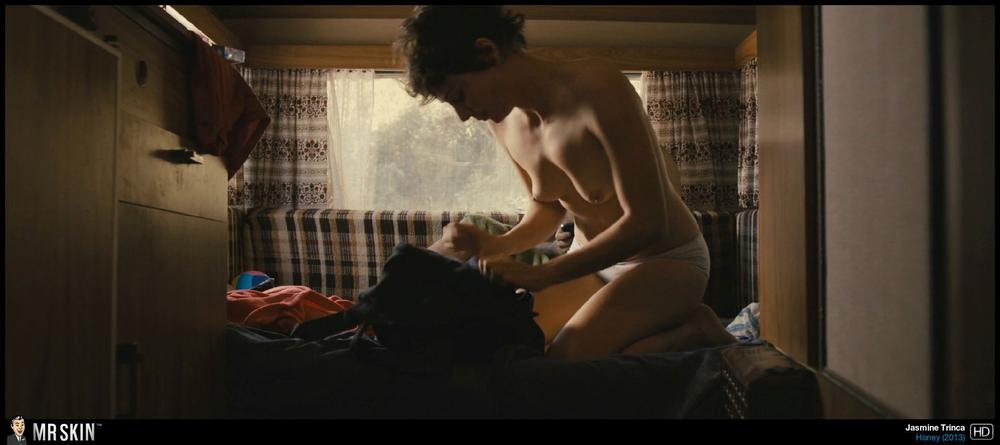 Petite brunette beauty Jasmine Trinca (above) isn't shy about showing some skin on screen, and her role as a sexually liberated single mother in this new film from Sergio Castellitto (Twice Born) seems tailor made for some nudity! 

Most Likely to Get Nude: Jasmine Trinca
Which actresses are you hoping appear nude in films at this year's fest? Sound off in the comments section below!